Our team comes with a wealth of experience and artistry in effective planning and design. Whether we are executing your entire event or simply providing services for the day of, Great Creations is committed to designing events that are tailored to your needs. If it's a bash for thousands or an intimate gathering for a few, we will create an event that's both compelling and visually rich.
We pour our energy into each event to capture our client's individuality, style, and overall vision, producing unforgettable memories.
Understanding the intricacies of our client's personalities, lifestyles, and dreams is imperative to the design process; Only then can we begin to conceptualize your event and design. In an ever-changing world, we continue to create innovative events reflecting the character of those who attend them.
Our mission is to make every event delightfully unique through creative vision and beautiful artistry.
One client, one event, one experience at a time. Incorporating each client's unique vision, we create memorable designs that dazzle, delight, and "WOW" in every possible way.
Innovative Designs
Stunning Themes
Incorporating Your Unique Vision
Beautiful Artistry
We've only been in business for three years and have over 55 reviews from amazing clients just like you!
We're continuing to grow across our social media platforms. With over 8000 fans and followers we're excited to see our 2023 growth !
With multiple bookings in a day you don't want to take long to contact us. Our weekends fill up quite fast.
Along with our desire to create beautiful events and designs, we also wish to make it a fun and exciting process for our clients. We realize that some clients will enjoy being part of the entire process while others will say "handle it". Whatever your personality, rest assured, we will have a fabulous time! For a detailed list of services or a custom package designed especially for you, please complete the pre-consultation form on our contact us page.
Curious where our event and design experience has taken us thus far? Here's last years percentages based on the type of services we provided.
Full Service Planning
60%
Event Design & Decorating
95%
Dessert and Candy Tables
70%
Custom Graphic Designs
85%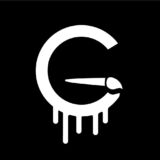 Cassandra Hughes
Event Coordinator
Ultimately, our passion for organization, creativity, and building lasting relationships is what keeps our business blooming. Why wouldn't you choose The GC Team!
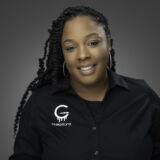 Denesha Jones
Creative Director & Designer
My ultimate goal is to SERVE first. Here at Great Creations we are all about making your experience one that you will enjoy through the entire development process. I absolutely love planning events but believe in strong design above all…I mean it is all about the details!

WE'RE creatING memorable event experiences that impact and inspire clients and creatives around the world.
Browse our custom designed templates. You wont find any others online like these…